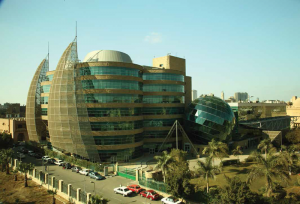 It's December 2014. I stumble upon Bula on my visit to the hospital. I catch him while he was sending a text message from his phone to donate to 57357. I am intrigued.
A few months earlier, 12 year old Bula from Menouf in Menoufiya felt dizzy. He had a fever, low sugar levels, a bloated stomach and enlarged spleen. The doctors advised his mother to conduct a series of tests that eventually confirmed their fears: Bula had cancer in the lymph nodes.
His mother rushed him to our hospital where he was received by Dr. Riham Abdel Aziz who immediately prescribed an intensive treatment.
Bula is feeling much better today. "I thank the Lord that we have a hospital such as 57357. People should pray and thank God for this hospital. You see, I'm getting better and I'm only taking my second dose of treatment. My wish is to go back and play with my church friends for Christmas."
"But I am also happy here at the hospital", Bula states, "because people are taking care of me"." I like to participate in the drawing workshop offered here. I drew a fish and flowers. I really like to draw nature. It makes me forget the pain."
When I finally got around to asking him about the text message, he explained: "I am donating to the hospital through the text messaging service on my phone so that people like me can find the help they need. I'd like to tell everyone to remember to send a text message because you will help many children like me who are in need of treatment. That way, they will get better faster and go back home."
Merry Christmas to everyone from all of us at 57357!
.