The Egyptian sports champion Ramy Ashour is continuously a source of pride for his country and an inspiring example for Egypt's youth in his pursuit of excellence, ethical conduct, and good works.
The 57357 children have an important place in his heart and receive his constant care and support. After his multiple visits and support to the Hospital as well as his frequent calls for action to charitable people, he recently put the 57357 Institution's logos on his sports outfits: the 57357 logo on the shorts and the ECN 57357 on the T-shirts. As such , he is addressing a message to Egyptians and charitable people inside and outside Egypt to never cease to support Egypt's children with cancer.
On behalf of all 57357's children, we would like to express our deep thankfulness for his support and commitment to be part of their cancer cure journey. His call for action to all humanitarians around the world for the support of 57357 will enable the Hospital to fulfill its mission of curing the children (God Willing) and providing them with the world best quality care free of charge. It will also enable the 57357 Foundation to resumeits expansion projects and awareness campaigns for prevention so that ultimately we get closer to fulfilling our vision of achieving a cancer-free childhood.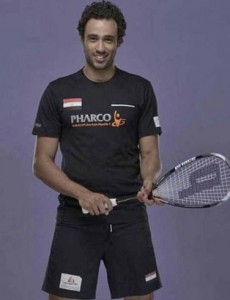 .