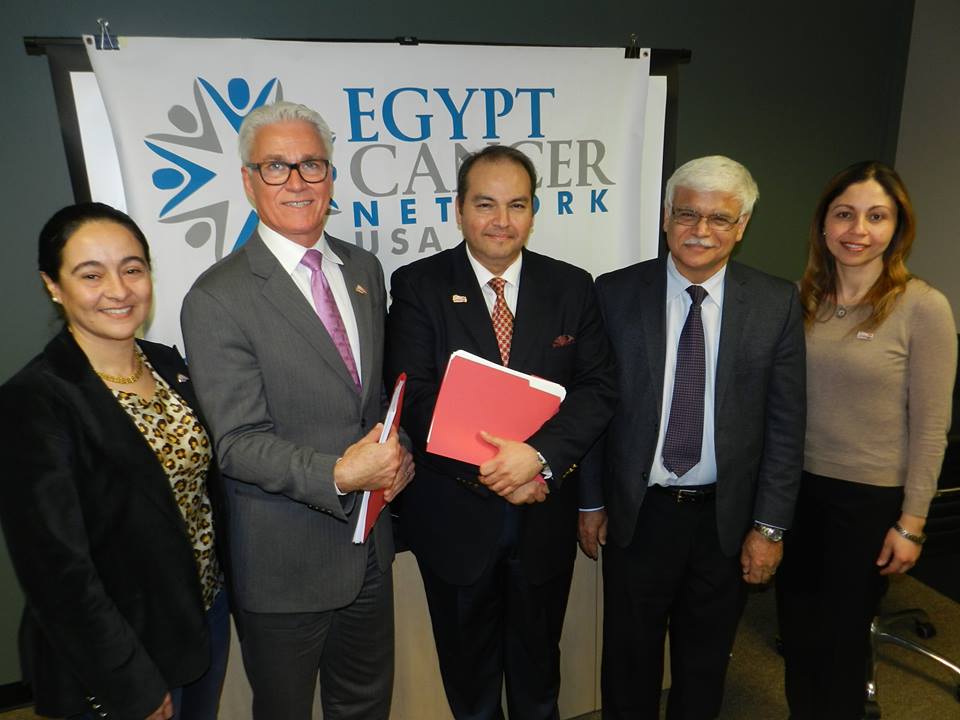 We, the 57357's management, staff and children with cancer extend a special message of gratitude and appreciation to Dr. Said Helmy, a great patriot who carries the love of his motherland Egypt and Egyptians in his heart.
As we rejoice over the signing of the architectural design contract for the new 350 beds Green LEED hospital expansion, we cannot but acknowledge the vital role played by Dr. Said Helmy and his firm, IDS Group, in the materialization of this important 57357 milestone. Over the last six months Dr. Helmy and his group, along with Solving Efeso Egypt, have been generous with their time, expertise, and efforts in the selection process of the best architectural firm to implement the future development of 57357
All throughout this project, Dr Helmy was motivated by his genuine concern for the advance and well-fare of his country. Although he has been living in the US for more than 30 years now, his dedication and concern for Egypt's development has never wavered. His firms' commitment to this project stems from its groundbreaking potential: not only does it help the hospital reach out to a greater number of cancer patients but more so, it introduces new environmental-friendly technologies which Egypt is in dire need of. Furthermore, it creates a source of employment for thousands of Egyptians and helps the advancement of research and training in health care sciences in general and cancer diagnosis and treatment in particular.
Again, we would like to thank Dr Helmy and the millions of Egyptians abroad whose continuous effort and support are instrumental in the upholding of the 57357 mission. The signing of the architectural design contract comes as a perfect gift for the festive season.
.