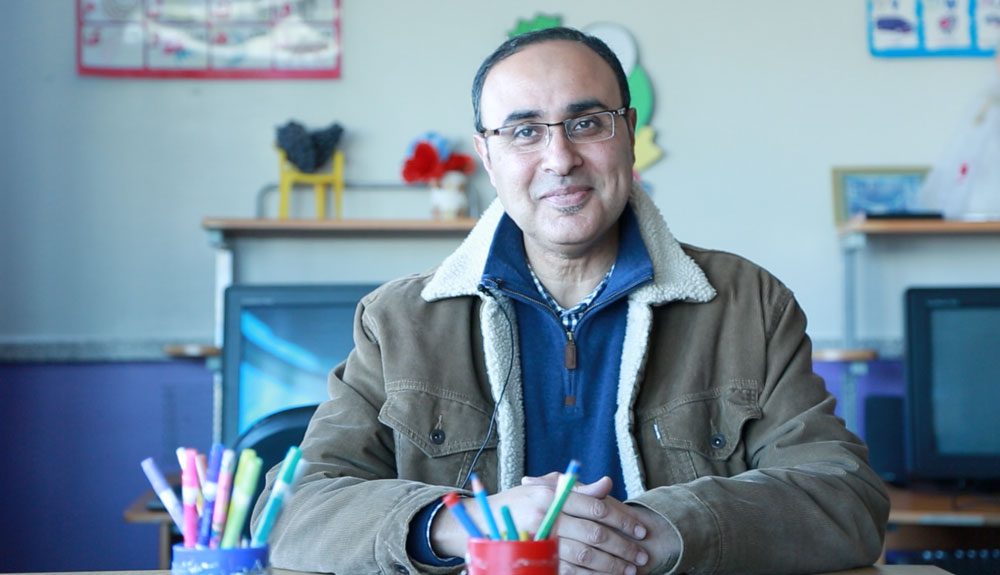 Dr Mohammed El-Adma is an Egyptian pharmacist, who is very faithful and loving to his country. He emigrated to the U.S. in 1988, but his homeland Egypt has never left his heart.  Despite the distance, Dr. El-Adma consistently follows news coming out of Egypt and he continues to donate to various Egyptian charities.
Since Hospital 57357's launch, he has become one of its prominent supporters. For many years, he maintained his interest in following up on its news and current affairs. Although he hadn't visited 57357 to see it for himself, his donations continued to pour in regularly.
Dr. El-Adma finally decided to visit 57357 during his last trip to Egypt. Upon his arrival, he said "Everything I saw has far exceeded my expectations. Once I entered the Hospital I felt that I was in a world-class hospital. After my long tour, I identified the secrets of its success. The main secret is that time here is so precious and everyone is doing his/her work with love, sincerity and full concentration. Undoubtedly, it is also being successfully managed."
Recalling his feelings when he heard about 57357's construction, while he was in the U.S. he remarked, "when I emigrated, Egypt's hospitals were very appalling. I knew that they would remain in that condition, because the government can't take responsibility for everything. Even in the United States, the major hospitals are not owned by the government, but by  foundations and the private sector. After hearing about building a non-governmental hospital named 57357, that treats kids for free, I felt great hope in my country's ability to change for the better. Proudly and admiringly, I used to follow its news and devote a large amount of my donating capacity to it."
He added, "what is most motivating about this Hospital, is that day by day, I can see the fruits of the donations represented in its continuous success and development. It is not just a hospital but a foundation, which is involved in treating, educating and in scientific research. I expect that, one day, 57357 will be a nucleus for something bigger such as a comprehensive complex for Pediatric Oncology fields  .
It is noteworthy that Dr Mohammed El-Adma has stood by 57357 during critical times. A few months ago, 57357 and the National Cancer Institute suffered a shortage of cancer medication, which threatened the treatment of the children with cancer. He rapidly facilitated supplies of this medicine to both institutions.
Reflecting on the medication shortage crisis he said," One day, Dr. Sherif Abou el Naga, VP of Hospital 57357, phoned me to thank me for my continuous support and to tell me about the medication shortage. I asked him to give me just few hours to find a solution. Thanks be to God, I succeeded in supplying enough medicine for 6 months and I sent them to him rapidly, with the support of the Egyptian Embassy in the U.S. "
At the end of his warm visit to 57357, he said that he always encourages all Egyptians to donate to 57357, where they can see the fruits of their donations every day. Through Egypt Cancer Network, he also always calls on his friends to support 57357 .
.