Hospital 57357 welcomed the visits of Prof. Dr. Nobert Graf, professor of pediatric oncology in Saarland University, Germany, head of SIOP's renal tumors work group & member of the Children's Oncology Group, COG, in North America, Dr. Lee Cooper, pathology professor at Northwestern University, USA, and Dr. Zeinab Afifi, professor of  pediatric oncology at Utah University, USA. As they toured the different departments, the 3 experts and expressed their appreciation for the work processes in application and praised the recent acquisition and launch of the cyberknife unit.
57357 is one of the institutions I am excited to cooperate with in the area of research because of its qualified cadres and its advanced technological capabilities, said Dr. Cooper. While Dr. Graf praised the clinical research system in 57357, saying; "research is one of the effective tools that brings us closer to overcoming cancer , and 57357 is proceeding confidently in this way". Dr Afifi gave a lecture about Hematophagocytic Lymphohistiocytosis.
To know more about the visits of world experts to Hospital 57357, please check out 57357's web page; https://www.57357.org/en/global/visits/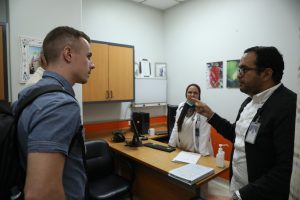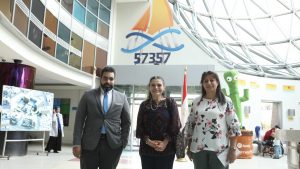 .