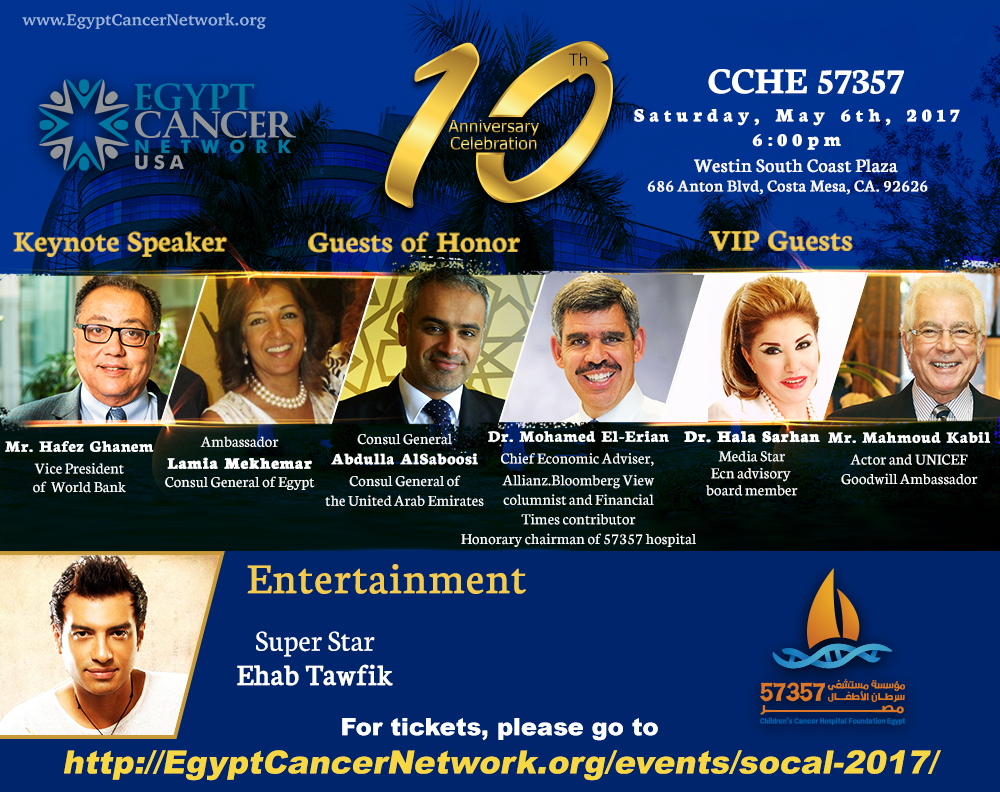 Egypt Cancer Network (ECN) is a US based non-profit 501c3 organization that focuses on raising funds to provide free state of the art cancer treatment to Middle Eastern children at Hospital 57357.
We have wonderful auction items to review.  Please click on the link below for a preview and be sure to check back for updates.

Please join ECN as we celebrate the 10th anniversary of Hospital 57357.
 Saturday May 6th, 2017 
6:00 PM
Westin South Coast Plaza, 686 Anton Blvd. Costa Mesa, CA 92626
Please select your ticket from below: We have limited seating

We also have great Sponsorship packages available to choose. Please click on the Sponsorship information link below.

  If you have questions, Please Contact Dalia Hassan  (949)887-6687  dhassan@ecn57357.org
 Adult Event
.