57357's first pediatric oncology Fellows to be are the Hospital's winning cards for the future
After their 6 week sessions in the U.S., 57357's future fellows are more than ever enthusiastic to lead change and put into practice the knowledge they received in Boston Children's and Dana Farber Cancer Institute
57357's fellowship trainees, Noura Mahmoud Maarouf, Claudia Morcos , Hesham Moneib, and Ahmed Mahmoud have just returned from their 6 week training in the U.S. I had the opportunity to chat with them for a short while, and what a delightful moment it was!
Their zeal was contagious, to say the least. They communicated confidence, enthusiasm, hope and anticipation for the dawn of a new era of healthcare delivery not only in the Children's Cancer Hospital Egypt but possibly in the whole country. Now, it is obvious to them that healthcare delivery should constantly be improved through efficient communication and  team work and would not to be guided towards the shores of cure except through research and evidence based practices.
Indeed, they all agreed that one important area where improvement is much needed is the development of research in all aspects and areas of healthcare at 57357. Our future fellows are more than ever realizing that without research, we would fall short of realizing our mission to improve our patient outcomes and cure rates. But to engage in research, physicians should be given adequate time and resources, hence, the necessity for 57357 to work on providing these. The trainees commented on the level of expertise of the nursing staff in the U.S. who performs a good number of duties normally carried out by physicians in Egypt.
Hospital 57357's clinical performance is doing well as compared to what they have seen in one of the top children's Hospital in the U.S. Egyptian physicians are as skilled as their counterparts in the U.S. but lack the culture and habit of communicating together and working as a team to determine the best course of action for the patients. While the four of them are dedicated to leading change in the areas of communication and research, they have already started to put into action what they have observed in clinical care to achieve small short wins. In summary, the consensus among them was: research, teamwork and effective communication are instrumental to future development.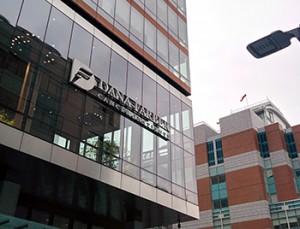 The four trainees shared their appreciation for the fellowship training program which they recognized as running smoothly, efficiently, and in a timely manner, as well as well structured, comprehensive, and transformative. But most importantly, they are grateful for 57357's staff and administration that are demonstrating enthusiasm and readiness to choose the path of change and transformation.
What touched me the most was the attitude of the four of them, one that conveys how proud they are of Hospital 57357 and of their homeland Egypt. As much as they feel privileged to be trained in the top cancer centers in the U.S., they are also aware and appreciative of the noble and unique mission of 57357 of pursuing to provide for free the same quality care for a much greater number of patients.
.