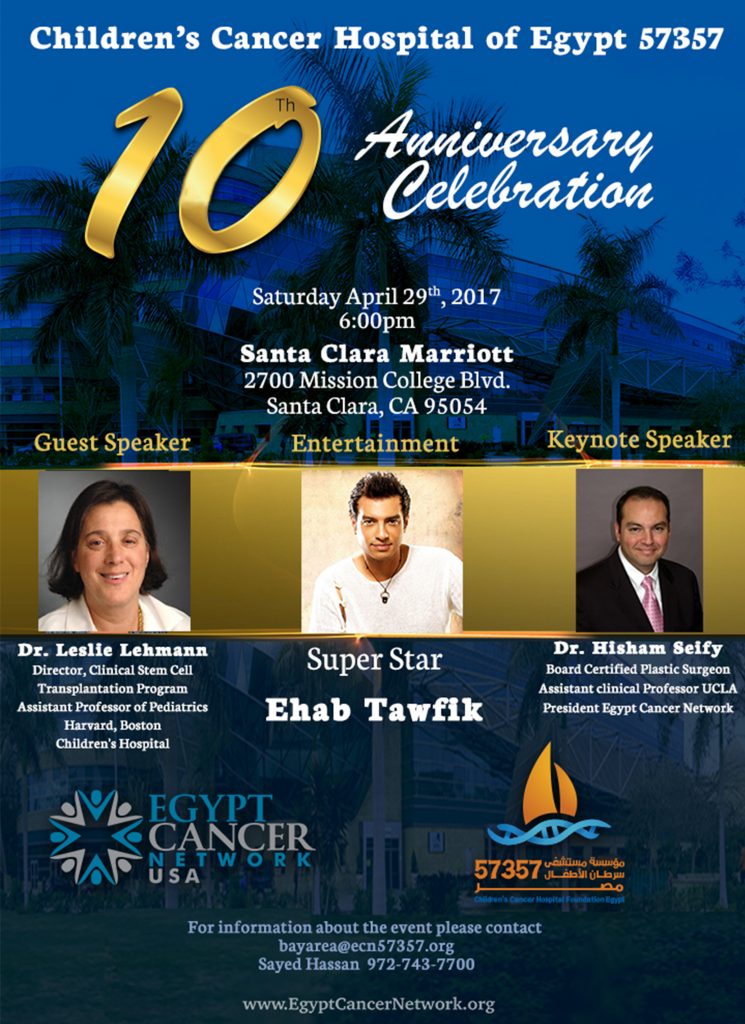 Egypt Cancer Network (ECN) is a US based non-profit 501c3 organization that focuses on raising funds to provide free state of the art cancer treatment to Middle Eastern children at Hospital 57357.
Children's Cancer Hospital Egypt 57357 is looked upon as the ST. Jude of the Middle East. It was built and sustained primarily by donations. It has been in operation since 2007 and has been providing free care to all children with cancer without discrimination to race, creed, or ability to pay.
Please join ECN as we celebrate the 10th anniversary of Hospital 57357.
Please select your ticket from below: (Ticket price includes Dinner)


 

We also have great Sponsorship packages available to choose. Please click on the Sponsorship information link below.
If you have any questions, Please Contact  bayarea@ecn57357.org
or Sayed Hassan   972-743-7700  shassan@ecn57357.org
.