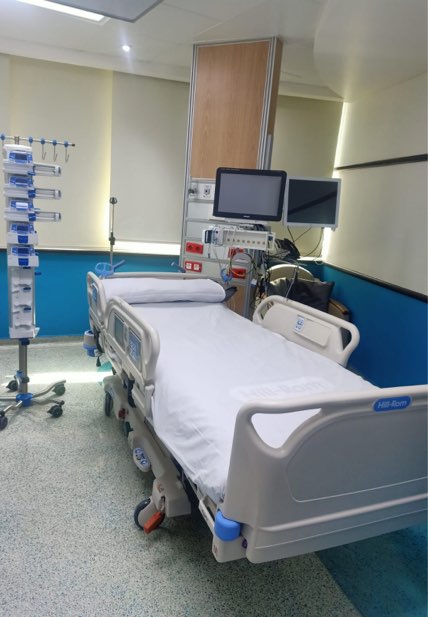 Donate for BMT new Unit
Patients undergoing Bone Marrow Transplantation (BMT) or chemotherapy for cancer are profoundly immunosuppressed.
The aim of this narrative review was to determine the optimal design features of bone marrow transplant units for reducing infection risk in these vulnerable patients.
Unit Components

Rooms
Donate Now

Equipment
Donate Now

Support Areas
You can help now in training healthcare professionals in Egypt and Africa by giving to ECN ! When you make a gift to ECN, you are instantly contributing to making available a number of world accredited fellowships and health sciences training programs to students who will become the change agents of tomorrow, transforming the face of healthcare in this part of the world. Read more about the different programs offered by the 57357 Health Sciences Academy, an affiliate of Hospital 57357 which is one of ECN's main beneficiaries . Watch Grace, a fellow to be, talking about her training experience in 57357 Videos of Grace and the signing of the fellowship with Harvard.
You can make a difference in advancing research for the global fight against childhood cancer by donating to ECN. When you give to ECN, you are sharing in the provision of resources, materials, and equipment necessary for research to its beneficiary, Hospital 57357, the largest and busiest up to date pediatric cancer Hospital in the world, whose mandate is to lead In the development of a new system of research practice in Africa and the Middle East.
The lives of a multitude of children with cancer in Egypt and the surrounding region depend on you. You can secure their medication and treatment by donating to ECN and helping to channel , sustain, and guarantee their medication needs. Watch how ECN donors helped channel to Hospital 57357 and the National Cancer Institute a much needed chemotherapy drug in great shortage during the first year of the revolution in Egypt. Each time you donate to ECN, you contribute to the treatment of a number of children coming from some of the most distressed , troubled, or poor countries in Africa and the Middle East who are admitted at Hospital 57357, the main beneficiary of ECN.
Asmaa, Mohamed, and many more children with cancer knocked at 57357's doors seeking an opportunity for complete cure from cancer for free. Alas, they were sent away because of the Hospital's present overstretched capacity. You can change the destinies of tens of children like them by donating to ECN in support of 57357's capacity expansion. Watch the construction site of Hospital 57357 and how ECN supporters helped sponsoring the schematic design of 57357'sexpansion by the U.S. based world renowned architectural firm RTKL.
Is cure from cancer the whole story? Let us give prevention a serious consideration. Support ECN's sponsorship of AFNCI and 57357's cancer awareness campaigns.